Pokemon Sudoku
What Exactly Is Pokemon Sudoku? A Fusion of Strategy and Pokemon Adventure Pokemon Sudoku is an engaging and innovative game that merges the classic number puzzle Sudoku with the beloved Pokemon universe. This unique fusion challenges players to solve Sudoku puzzles adorned with Pokemon elements, creating an exciting and strategic gaming experience. Gameplay Guidelines: Mastering the Fusion of Sudoku
What Exactly Is Pokemon Sudoku? A Fusion of Strategy and Pokemon Adventure
Pokemon Sudoku is an engaging and innovative game that merges the classic number puzzle Sudoku with the beloved Pokemon universe. This unique fusion challenges players to solve Sudoku puzzles adorned with Pokemon elements, creating an exciting and strategic gaming experience.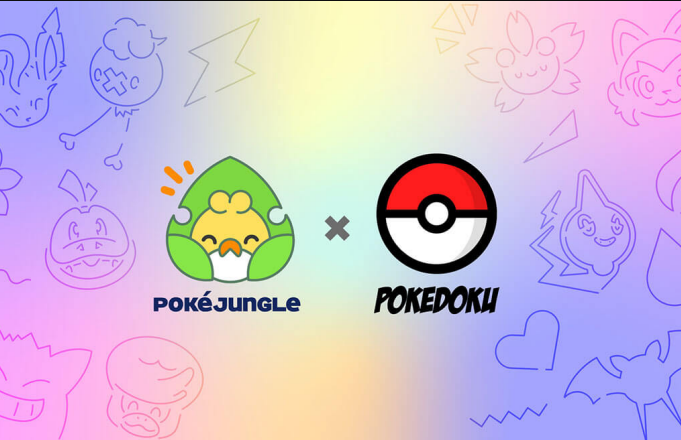 Gameplay Guidelines: Mastering the Fusion of Sudoku and Pokemon Adventure
Sudoku with a Pokemon Twist: In Pokemon Sudoku, the traditional Sudoku grid is transformed with the addition of Pokemon-themed elements. Instead of numbers, players encounter Pokemon characters, types, or symbols, adding an extra layer of challenge and excitement to the classic puzzle.

Fill the Grid with Pokemon: The objective remains true to Sudoku – fill the 9x9 grid with Pokemon characters, ensuring that each row, column, and 3x3 subgrid contains every Pokemon without repetition. The challenge lies in integrating your knowledge of Pokemon with strategic Sudoku-solving skills.

Diverse Pokemon Challenges: Prepare to encounter a variety of Pokemon challenges as you progress through the game. From Pikachu to legendary Pokemon, each puzzle introduces new elements, testing your familiarity with the expansive Pokemon universe.

Strategic Thinking: Pokemon Sudoku goes beyond traditional Sudoku by incorporating strategic elements inspired by Pokemon battles. Consider Pokemon types, strengths, and weaknesses as you strategically place them in the grid, adding a layer of depth to your gameplay.

Educational and Entertaining: Much like its predecessor, Pokemon Sudoku is designed to be both educational and entertaining. Players not only enjoy the mental challenge of Sudoku but also enhance their knowledge of Pokemon characters and types throughout the gameplay.

Ultimate Goal: Sudoku Master and Pokemon Trainer: With each successfully completed puzzle, you progress towards the ultimate goal of becoming both a Sudoku master and a Pokemon trainer. Challenge yourself to solve increasingly complex puzzles and showcase your skills in both strategic thinking and Pokemon expertise.
In summary, Pokemon Sudoku offers a refreshing twist to the traditional number puzzle by infusing it with the excitement of the Pokemon universe. Dive into the world of Pokemon Sudoku, where strategic thinking meets Pokemon adventure, and every solved puzzle brings you closer to becoming a master of this unique fusion. Are you ready to embark on the challenge of Pokemon Sudoku and showcase your skills as a Sudoku-solving Pokemon trainer?
How to play
using mouse
Category and Tags
Puzzle Games
Pokemon Games
pokemon sudoku unblocked
pokemon sudoku games
pokemon sudoku online
pokemon sudoku free
pokemon sudoku unlimited
Discuss Pokemon Sudoku