Geometry Dash
Geometry Dash: Navigating the Rhythmic Challenges Geometry Dash is a rhythmic and visually captivating platformer game that has taken the gaming world by storm. Developed by RobTop, this title is renowned for its challenging levels, pulsating music, and minimalist design. In Geometry Dash, players control a square-shaped icon, guiding it through various levels filled with obstacles, spikes, and platforms. The game's
Geometry Dash: Navigating the Rhythmic Challenges
Geometry Dash is a rhythmic and visually captivating platformer game that has taken the gaming world by storm. Developed by RobTop, this title is renowned for its challenging levels, pulsating music, and minimalist design.
In Geometry Dash, players control a square-shaped icon, guiding it through various levels filled with obstacles, spikes, and platforms. The game's unique selling point lies in its synchronization with music, as the obstacles and challenges are intricately linked to the beat, creating an immersive audio-visual experience.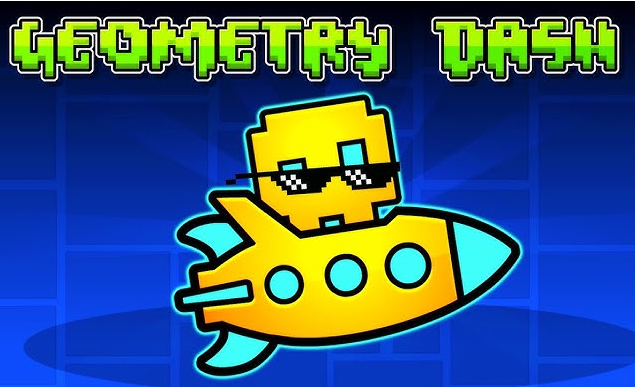 Overview of Geometry Dash:
The gameplay revolves around precise timing and coordination. Players must tap or click to make the icon jump, avoiding obstacles and navigating through the level in sync with the background music. Each level presents new challenges, testing the player's reflexes and rhythmic accuracy.
Geometry Dash features a wide array of levels, each with its own distinctive theme and soundtrack. From beginner-friendly stages to expert-level challenges, players can progress at their own pace. The difficulty ramps up progressively, offering a rewarding sense of accomplishment as players conquer each level.
One of Geometry Dash's unique features is the ability for players to create and share their own levels. The robust level editor allows users to design intricate challenges and set them to custom music. This user-generated content adds an extra layer of creativity and replayability to the game.
Practice Mode:
Recognizing the difficulty of certain levels, Geometry Dash includes a Practice Mode. Here, players can rehearse specific segments of a level, refining their skills and mastering challenging sections before attempting the entire level.
As players progress through Geometry Dash, they unlock new icons, colors, and customization options for their character. Achievements add an extra layer of challenge, encouraging players to explore all facets of the game and showcase their skills.
Geometry Dash is not just a game; it's an audio-visual experience that challenges players to synchronize their movements with the beat. With its rhythmic gameplay, diverse levels, and the added dimension of user-created content, Geometry Dash offers an engaging and rewarding platforming adventure for players seeking a unique and challenging gaming experience.
How to play
using mouse
Category and Tags
Action Games
Multiplayer Games
Geometry Dash game
Geometry Dash Meltdown
Geometry Dash Lite
Geometry Dash World
geometry dash online
geometry dash free
Geometry Dash 3d
Geometry Dash Unblocked
geometry dash download
geometry dash for pc
geometry dash scratch
geometry dash subzero
Discuss Geometry Dash